Home Pros Plymouth Windows Contractor in Plymouth Michigan
Why not envision more than a dramatic new look; envision classic style, durability and energy efficiency in the windows you select and design for your home. After all, your home is an investment like no other.
At Home Pros Plymouth, we have more than two decades' experience in serving the local community in Plymouth, Michigan and the surrounding communities with new and replacement windows. Our windows are designed to minimize maintenance, maximize energy efficiency and simply give you a superb product. This comes to you with our guarantee for your 100% satisfaction and a Lifetime Limited Warranty.
Windows are available in all shapes and sizes, wooden, vinyl and with various types of glass. We have access to it all. We offer a No cost, No obligatio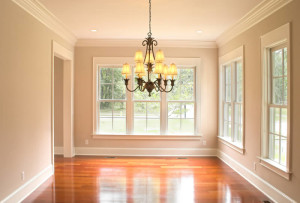 n inspection of your home or come visit our showroom if you are looking for windows for a new home under construction.
Our home improvement team is dedicated to exceeding your expectations while providing professional service and nothing but the highest quality product. We are at the forefront of the industry for our knowledge and experience and we take pride in staying up-to-date with new designs, products and materials.
Let us introduce and educate you to some of the more traditional window types. We can also help you design windows with some of the traditional features in mind. Regardless, we are confident we can accommodate and inspire you to create windows that will result in years of beauty and style while being fully functional.
• Double Hung Windows
• Casement Windows
• Sliding Windows
• Bay and Bow Windows
• Garden Windows
• Specialty Windows
Double Hung Windows
With double hung windows, safety comes standard. These are windows with two parts known as sashes. The sashes overlap so that they can move up and down vertically inside the window frame. Double hung windows are the most common window type and have two safety latches. This feature offers greater security to your home as they are not easily unlatched from the outside.
Casement Windows
In a casement window, the hinge is located on one side. It is not uncommon to have multiple casement windows in larger spaces. The casement style of window offers the most ventilation, maximum viewing area and is known to be the tightest sealing style.
Sliding Windows
Sliding windows are a combination of function and form. The sliding window eliminates obstructions by opening up a panoramic viewing area. These windows can make a room look more contemporary and are available in many sizes and styles. They operate on a roller system by using unique handles.
Bow and Bay Windows
Bow and bay windows are designed to be 'feature' windows. This means they are designed to be the focal point of a room.
Bow windows consist of three or more equal sized casement, double hung or picture windows that are bowed outward to form a semi-circle.
Bay windows consist of three casement, picture or double hung windows with the largest in the center and the other two angled towards the wall on either side.
Garden Windows
The garden window is most often in a kitchen. The top of the window is glass, enabling sunlight to shine in for plants. The front of a garden window is a picture window with a side casement for ventilation.
Specialty Windows
Specialty windows include picture, awning, skylights and architectural windows. While these are all less commonly used, they are important to note as the trend in new homes to have specialty windows. They add uniqueness and charm to any home.
Picture windows are non-functioning windows meaning they do not open. They do let light in and can be a focal point of a room.
Awning windows are hinged at the top. The interesting feature is that they can be opened even during cold, snowy days and not let the elements in to excess.
Skylights are non-functioning as they do not open. They are ceiling windows. Skylights add light in freely and can brighten even cloudy days.
Architectural windows are unique shapes and often house stained glass. These windows can be casement, picture or double hung windows. The glass and the shapes are what make these windows decorative mostly.
What We Can Do For You
At Home Pros Plymouth, we can expose you to the artistry of mixing and matching window types, designs and glass to decorate and truly enhance the outward appearance of your home. We can create light effects in your home that will add warmth and charm to the gloomiest days.
We are Plymouth Michigan's premier home improvement and remodeling contractor. Call us or contact us thru our website for an appointment. We can add value to the look and appeal of your home while helping you save money with the very best materials for energy efficiency over the long run.