Home Pros Plymouth is a Fully Qualified Siding Contractor in Plymouth Michigan
Home Pros Plymouth is your leading choice for custom siding installation, replacement and exterior home improvement projects. We are a family-owned and operated business founded 21 years ago with the purpose of serving the greater Plymouth, Michigan communities. Years later, we are still Plymouth's top-rated specialist of siding and exterior home improvement solutions for homeowners.
Home Pros Plymouth can offer solutions to resolve all your siding issues as follows:
• Provide total or partial siding installation/replacement
• Assist you with buying or selling a house with siding
• Offer consultations for inspectors and realtors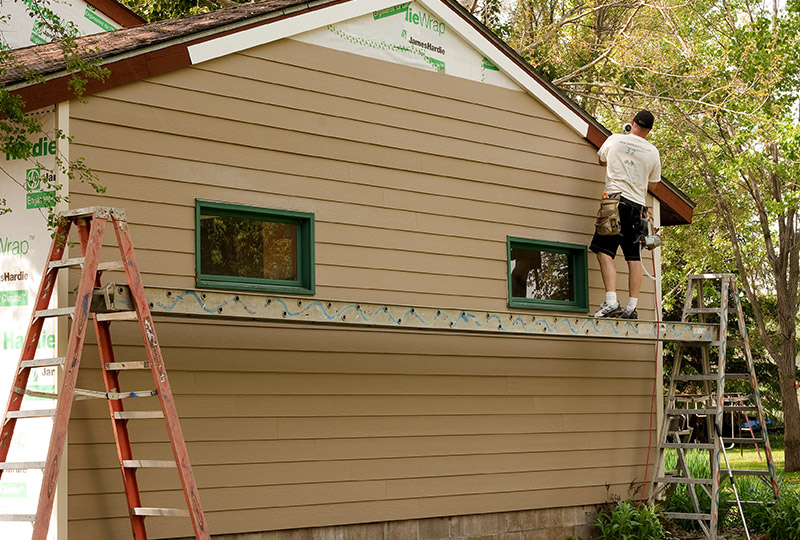 Provide Total or Partial Siding Installation/Replacement
Our specialty is installing and replacing siding. We believe siding can add to the overall appeal of your home while providing protection from the affects of weather conditions. Siding materials today are created durable and aesthetically appealing. Contact us by phone or through our website for a no cost, no obligation appointment. Our process is as follows:
1. Inspection & Estimate – A member of our professional staff will contact you immediately to set up an appointment for a complimentary inspection of your home and its exterior. We will then provide you with our written evaluation and 'owner' approved estimate of our recommendations.
We take into consideration your wants and needs. Our specialists are not only highly qualified professionals, they are friendly and courteous people. They will document and incorporate your ideas into their evaluation and recommendation process. We are here for you.
2. Siding Identification – In the case you currently have siding on your house, we will identify and verify the type and condition of your existing siding. We will offer options for possible repairs, additions or total replacement. Again, we will consult with you and take every consideration in mind.
Today's siding materials have 10-50 year warranties and are designed to last a lifetime, resist cracking, rotting, weather damage, termites and many other possible issues. In addition, most products are considered "sustainable and green" by industry standards.
We will do our best to get you, our valued customer, only the best. We work directly with suppliers and receive favorable pricing due to our many years in business. We pass our cost saving on to our customers.
3. Siding Installation – Now it's time to install your new siding. All our installers are licensed, insured and experienced in every aspect of the installation process. At Home Pros Plymouth, we assert to following 'Best Practices Guide' which ensures each installation is performed accurately, successfully and safely. We guarantee your 100 percent satisfaction.
Installation projects can be finished in one day. Yes, once you approve our recommendations and estimate, our crew gets to work scheduling installers and gathering all the materials needed. Once we are onsite installing, completion in a timely, efficient manner is our goal.
Assist You with Buying or Selling a House with Siding
We are specialists and experts of siding and home exterior projects and issues. Let us assist you with evaluating and assessing the condition and value of siding and exterior effects of a home you are trying to sell or one you may be trying to buy. We can objectively but professionally help you save money.
If you are selling your home, we can help you with bringing your home up to a good selling standard at minimal cost. Your house will be easier to sell if it is perceived to be in 'live in' conditions. If repairs are needed, we will be in an objective position to provide you with the assurance you need to assess the cost-benefits of making the repairs.
If you are buying a home with siding, we can inspect the siding to assess its condition. This will give you the edge you may need in making the purchase. Siding does add value and appeal to a home. Damage is not always easily seen. Our experts know what to look for and can insure you get what you intend to pay for.
Offer Consultations for Inspectors and Realtors
We are often secured by city inspectors and realtors to perform inspections and give our professional evaluation of property. This is a service we provide to insure property values are true and accurate. Homeowners indirectly benefit from this service.
Let us make your siding and exterior home improvement projects a gratifying, valuable experience. Contact Home Pros Plymouth today for your no cost, no obligation inspection.
.