Roofing Contractor in Plymouth Michigan
The roof on your house protects you, your family and all of its contents. Your decision to repair, replace or update your roof as part of a home improvement project often comes from the desire to improve or remodel your home. And, maybe you are having a new house constructed. In all cases, your roofing contractor may just be the single most important contractor you hire during your home remodeling project.
Hiring the right roofing contractor who is reputable, experienced and well-skilled may be responsible for adding to the overall value of your home and keep you in step with current trends in your area, Plymouth Michigan, as well as industry standards. After all, roofing is one of the largest home improvement projects a homeowner can undertake.
Home Pros Plymouth is a top-rated home improvements contractor for over 21 years. We take pride in all projects regardless of size. As a well-respected and trusted home improvements contractor, we can give you the confidence you need to not only add to the beauty and value of your home, but to keep it protected from the elements outside throughout the year. We have a reputation for doing all of this and more at minimal inconvenience to you and your family.
While we are confident we are the best home improvement contractor serving Plymouth, Michigan and the surrounding communities, we know there are many home improvement companies to pick from. Here are some questions to consider: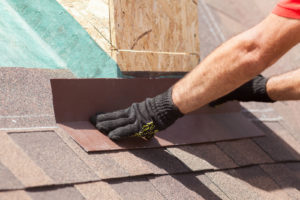 1. How much experience does the roofing contractor have?
A new, less experienced contractor may be well qualified, but we feel you will be more comfortable with someone who is established, someone who has been in business for many years.
2. Does the roofing contractor have references?
A good, quality company is willing and able to provide references and reviews. Check online for reviews as well as sites such as the Better Business Bureau for information that can be obtained objectively and independently.
3. Are the contractor and roofing team certified, licensed, bonded and insured?
There is a lot of liability when getting up on a roof. It is potentially dangerous. Inquiring about certification qualifications, licensing, bonding and insurance while on the job are all valid questions. Cover all basis before you end up with a lawsuit or liability in the case of injury to roofing workers while on your premises.
4. Will they give you an inspection and detailed quote in writing?
Be careful to not fall for approximations or best case scenario type pricing. You can and should expect a full inspection of your roof and its surrounding structure. Full written evaluation as well as an estimate should follow. The evaluation should be signed by the Owner or a top level administrative assistant. Be sure to obtain a copy.
5. Will they remove the old roof?
Some roofing contractors cut corners by placing a new roof on top of an old roof. While this may be okay in some cases, there are risks in doing this. The structure of the roof may be weak, i.e. boards may be rotted or even missing. Be sure to ask about removal of the old roofing.
6. If the old roof is removed, will you be responsible for cleanup?
We strongly recommend you choose a roofing contractor who cleans up and hauls away old roofing. Nails and debris left behind is a huge project. Don't get stuck cleaning up yourself. Again, this is a type of corner cutting that should not be accepted.
7. Does the new roof/roofing project come with a warranty?
Professional, reputable roofing contractors stand behind their work. If a roofing contractor does not have a warranty, this may be indicative of the kind of craftsmanship and overall quality of the roofing project.
Home Pros Plymouth Answers
We are a full-service home improvement and remodeling business for 21 years and counting. Roofing is just one of our specialties. All of our contractors and roofers are fully licensed, bonded and insured. Professional, friendly roofing services performed in a timely manner is what we have based our reputation on throughout the years.
Our inspection and written evaluation are always at no cost or obligation. We itemize and list everything we expect to do in our written evaluation, and cleanup is always our job. We are more than happy to provide references and testimonials. Most importantly, we give our 100 percent satisfaction guarantee on all projects. We are certain you will be satisfied. Home Pros Plymouth is the Best!!!